Watch: What is Scope 3 and why is it important?
It's no longer enough for businesses to just address the emissions that are created by their own activities. With scrutiny increasing, organisations of all sizes must also fully understand the impact of indirect emissions created by their value chain. These Scope 3 emissions include areas such as business travel, leased assets, purchased goods and services and waste disposal.
Watch our short video to find out more about what's involved in Scope 3 and why it is important.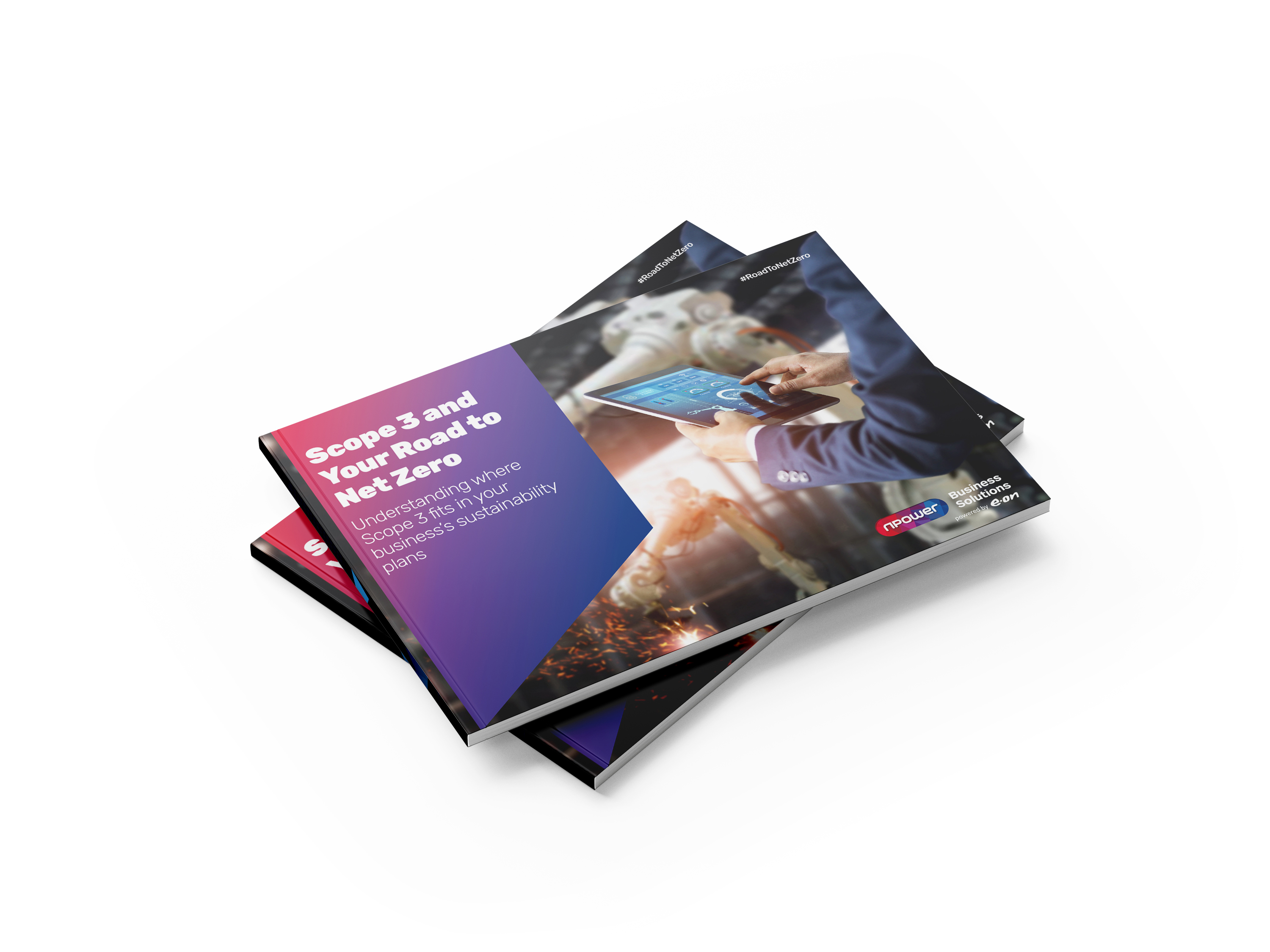 Download now: Your essential guide to Scope 3
For any business that wants to assess the total carbon impact of its organisation, having a thorough understanding of Scope 3 emissions is vital.

To support your net zero planning, we've created a new guide for businesses, which explains what Scope 3 emissions are, why they are important and the role they should play in your wider sustainability strategy.
Fill in the form for your essential guide to Scope 3 and register for our forthcoming webinar.
How well do you know Scope 3? Test your knowledge with our 60 second quiz.
About Scope 3
The Greenhouse Gas (GHG) Protocol defines Scope 3 emissions as "all indirect emissions that occur in the value chain of the reporting company, including both upstream and downstream". This means it covers everything from the goods purchased to the disposal of the products you sell. In general terms - everything that happens outside of your business' walls.
9 Questions. Estimated time to complete: 1 minute.
Begin quiz
Your score: /
Thank you for taking part in our game!
You can find out more about planning your road to net zero, and where Scope 3 fits into your business' sustainability plans, by downloading our new guide now as well as a range of resources to help your business plan its carbon reduction strategy.