The 3 steps every business can take towards net zero
Turning net zero ambitions into a reality can sometimes feel complicated. We've come up with a way to make it simpler. In fact, it's as easy as 1,2,3.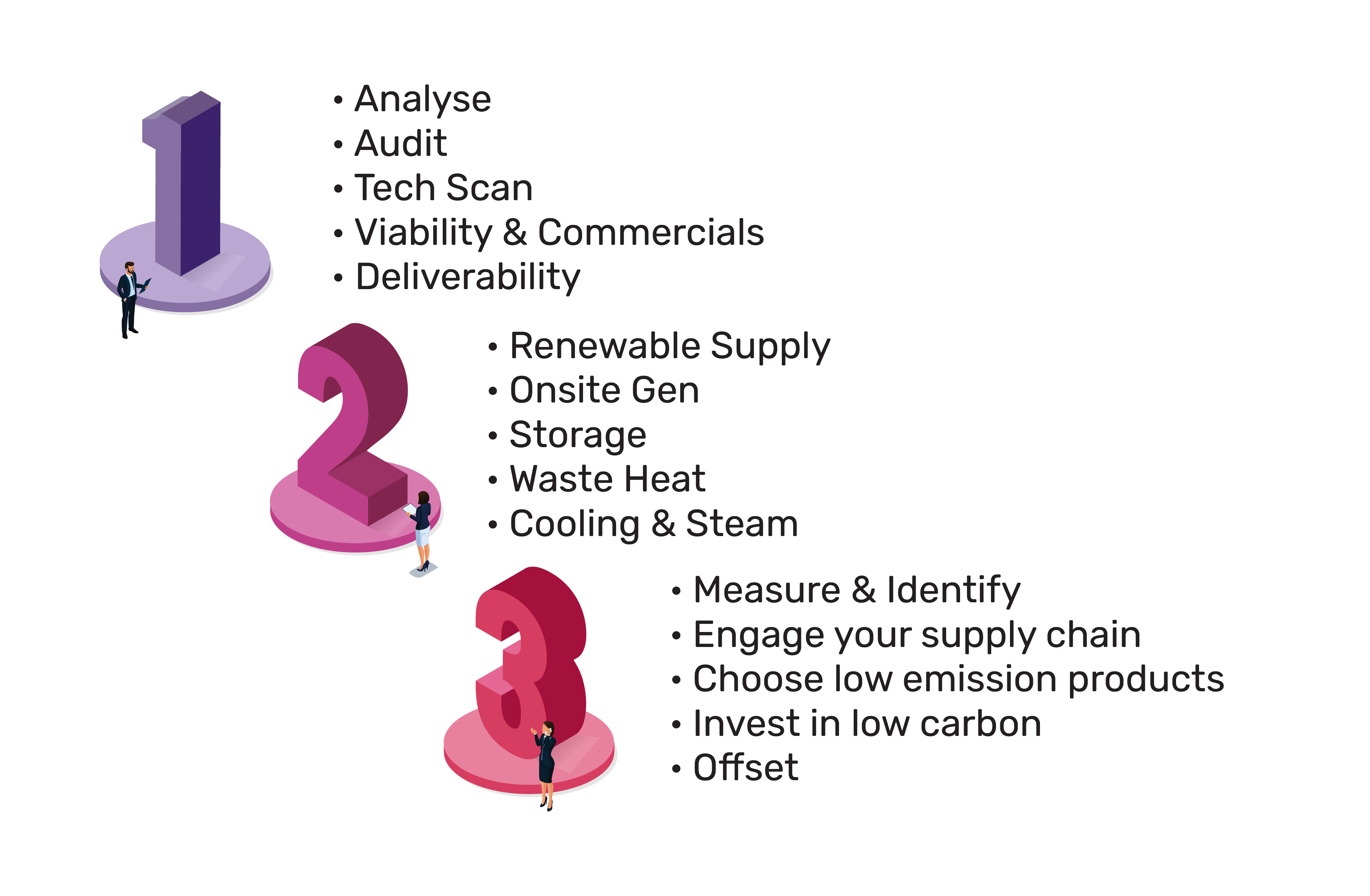 1 - Think about how you use energy
With accurate insight into the energy you use on-site, we'll help you analyse consumption patterns and implement efficiency projects.
2 - Think about how you source energy
We'll help you secure renewable supply, and store or generate energy on-site, to lower emissions and reduce reliance on the grid.
The UK commitment
The UK has committed to reducing carbon emissions by 100% (based on 1990 levels) by 2050 – and businesses have a key part to play.Many are already plotting a path to net zero, by increasing energy efficiency, investing in new technologies, exploring on-site generation or purchasing renewable supply.
We are still not clear on exactly what will be expected of businesses, or by when. But while many questions remain unanswered, particularly around the decarbonisation of heat, and technologies like carbon capture and storage (CCS) need more time to develop, there are plenty of actions that businesses can take right now.
We have a growing library of net zero resources you may find helpful. We also offer a range of services to help you on your net zero journey. Low-carbon resources
As part of the E.ON Group, we can now offer access to a wider portfolio ofenergy management and emissions-reducing products and solutions. These will not only help you cut costs, but will also future-proof your business as the UK moves towards net zero goals.
Information & Resources
Stay up to date with the all the latest business energy news here.