The challenges of energy connections for consultants
Managing utility connections for multiple organisations can present some unique challenges. Each customer will have specific requirements that require your knowledge and expertise.
To meet the complex demands of your business customers, you need an energy partner that speaks your language and can make a real difference to the service you provide. By ensuring that setting up new connections is as easy and efficient as possible, we help you make an outstanding impression from day one.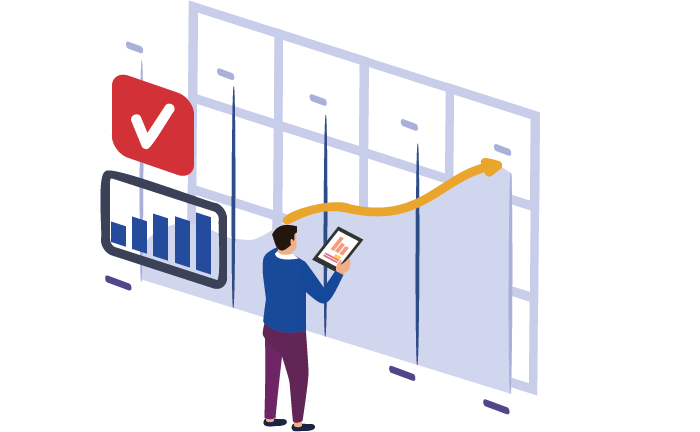 Electricity connected in as little as 5 days*
We know that customer satisfaction is one of your top priorities. After all, getting it right for your customers is how you help your own business thrive and grow. And what makes customers happier than a fast, professional service?
Our UK-wide team of experts has condensed the industry standard 15-20 day meter installation time-scale for electricity connections down to just five working days*, where required. We use our unique marketplace position and long-standing supplier relationships to make the whole process straightforward and hassle-free. the fastest electricity meter installation on the market
an account manager for extra reliability and effective communication
a full timeline and bespoke project plan
free first installation for standard meters
free replacement of faulty meters
*Power in five days is based on availability and subject to additional cost. Connections will be five working days from contract agreement.
A new business energy connection in 3 steps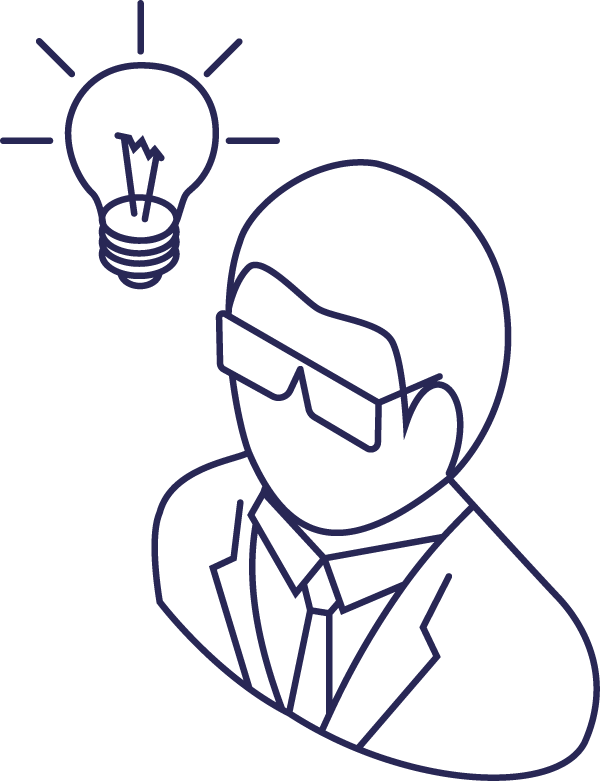 Review your project plan
Your account manager will provide you with a full timeline of your meter connection project, for full visibility at every step.
For larger sites, we will create a bespoke project plan. For smaller and single meter sites, there is the opportunity to tailor our offering to meet specific requirements. No matter what size your project, you can expect excellent customer service and a quotation based on your real needs.
Rest assured - it's all taken care of
Once terms have been agreed, you can get on with managing your other priorities. We'll keep you fully informed of progress and your customer can be assured that their reliable, competitively priced energy supply will be connected quickly, without hassle or unnecessary delay.
How long will it take to get my client connected?
Connection of electricity meters normally takes up to 15 working days.
Gas meters can take between five and ten working days, but it might be a little longer for larger gas supply capacity.
Where required, our 'Power in 5' service can provide you with electricity supply in just five working days from contract agreement. It's the fastest service on the market.*
*Power in five is based on availability and subject to additional cost. Connections will be five working days from contract agreement.
How do I know if my client's site is ready for a meter installation?
As soon as you know you have a customer that needs a new energy connection on their site, please get in touch. Your Account Manager can help you complete a thorough readiness check to ensure all the necessary infrastructure and cabling is in place, as well as the paperwork your customer will need to complete with their Distribution Network Operator (DNO) before the meter is installed.
Thanks to their extensive energy expertise, your Account Manager will be able to identify what your customer needs for their energy supply, based on their site, energy requirements, and the type of business being connected. They'll also let you know if there's anything else that needs sorting before connection can be arranged.
Once we're sure everything else is taken care of, we can prepare a supply agreement.
After the terms have been agreed, we'll register your customer's new connection via their Meter Point Administration Number (MPAN) for electricity, or Meter Point Registration Number (MPRN) for gas.
What happens during meter installation?
For half-hourly (HH) electricity meters, a meter operator (MOP), data collector (DC) and data aggregator (DA) will need to be appointed.
It's worth letting your customers know that, as one of the few major energy providers accredited as a meter agent by Elexon, we can also act as their MOP, DC and DA if you think this is the best option for their business.
On the agreed day, a meter specialist will attend your customer's site to install the meter. Before starting, we'll double check that an electrician or gas engineer has already installed crucial components, such as a mains switch or isolator, and that the necessary pipework is in place.
In some cases, your customer's local Distribution Network Operator (DNO) may need to complete some work before we get started. Your Account Manager can work closely with you if needed, to make sure everything is ready before starting the connection process.
Once we've installed the meter, the connection will usually be live on the same day, allowing your customer to use electricity or gas right away.
What are your top tips for a successful meter installation?
The most important thing you can do to ensure everything runs smoothly is get in touch as soon as you know you have a customer that needs a new connection. That way, we can help you get everything properly lined up and avoid any unnecessary delays.
Gathering the correct information is key for a successful new connection. Your Account Manager will walk through the technical aspects you might need to explain to your customer. This will help us deliver the fastest, most efficient service we possibly can.
It's also important to have a contingency plan, in case anything out of your control impacts your customer's plans. For example, what happens if there is a construction problem and operators can't access the site? Please advise your customer to prepare well in advance and start the process of planning a new energy connection ahead of schedule if possible.
Remember, if any emergency should arise, our 'Power in 5'* service means we can provide a fast-track service to connect your customer's business in as fast as five working days*.
For any question or concern, you can always call on your Account Manager. Other suppliers will assist with certain elements of the new connection process - our Account Managers are here to support you at every step.
Our dedicated New Connections team has been working with businesses for more than two decades, and connects, on average, over 1,000 meters annually. We're incredibly proud of the service they provide. Discover what makes it so different, in our 2 minute video.
An expert by your side
When dealing with the complex energy requirements of a corporate business, you want someone who speaks your language.
When you work with npower Business Solutions, we'll assign you a New Connections Specialist who will oversee the entire process, to help make sure everything runs smoothly.
Together with your Account Manager, they will work with you to gather all the necessary information about what's required to connect your business.
Your Account Manager will also be on hand during each step of the installation process, to make sure you understand your options and ensure the terms of agreement are clear.
They'll also check in with you two days before the meter installation to ensure everything is ready and help you avoid last-minute delays.
For more information on new electricity and gas connections or to take the first step to getting your business connected, please get in touch with a member of our team.
"We've worked hard to identify all the key milestones and simplify the process to ensure each business customer gets a new connection delivered safely, to required specifications, on time and to budget."
Jamie Roche
Business Development Manager
npower Business Solutions
Hear from our most important asset – our clients

Case study: providing a fast connection for Regent Homes
Regent Homes chose npower Business Solutions for a connection and temporary power supply while building some new houses in Nottinghamshire.
Operations Director John Statham explains why Regent Homes made the choice to use our services:, "After contacting our usual business supplier and several others, all of whom were working to a ten-week lead time, we decided to see if npower Business Solutions could help us."
Account Manager Chris Bradbrook, from the New Connections team, handled John's enquiry. "Chris was absolutely fantastic," says John. "Within two weeks of contacting him, the meter was installed, supply was live and everything was sorted."
The Local Distribution Network Operator (DNO) had already converted the existing supply at the site from an overground to an underground cable and increased supply capacity, then installed individual feeds to each of the new properties being built. npower Business Solutions then arranged the meters Regent Homes required and set up a temporary power supply.
"We offered our Fixed-Certainty supply contract, where both commodity and non-commodity costs are fixed, so Regent Homes had a guaranteed rate and knew exactly what they were paying," explains Chris. Once the building work was complete, Chris arranged for a disconnection, awaiting transfer of supply to the new residents.
"We received a great end-to-end service from Chris and npower Business Solutions," says John. "You don't seem to get that kind of help from other suppliers. We found Chris a real pleasure to deal with and he delivered everything we wanted. I would certainly recommend npower Business Solutions and will be working with them again on future projects."
Information and resources
Stay up to date with the all the latest business energy news here.