Modern Slavery Statement
npower's Slavery and Human Trafficking Statement, 2020 version.
Modern Slavery Act 2015 (the "Act")
1. Introduction
npower is committed to ensuring that modern slavery is not present within its business and supply chains.
This is npower's fourth slavery and human trafficking statement and sets out the actions we have taken during 2019-2020 to embed processes to support the elimination of slavery risk.
This document represents the Slavery and Human Trafficking Statement for each of the following companies within the npower group of companies (all being subsidiary companies of npower Group PLC):
Npower Limited
Npower Northern Limited
Npower Commercial Gas Limited
Npower Gas Limited
Npower Direct Limited
Npower Yorkshire Limited
collectively ("npower" or the "npower companies", "we", "our").
During 2019, npower became part of the E.ON Group who will set future strategy on modern slavery
2. Background to our supply chain
For 2019, npower had a supply chain spend of circa £450m per annum with around 600 suppliers. Of our spend 95% sits within the service sector and 80% of that spend sits within our top 10% of suppliers.
We have a diverse supply chain that spans a wide variety of goods and services from suppliers that are both national and international.
3. innogy Policy relating to Modern Slavery and Human trafficking
Our approach to business reflects our commitment to acting ethically and with integrity in all our business relationships and to implementing processes, policies and controls that seek to eliminate slavery and human trafficking in our business and supply chains.
We support the ten principles of the United Nations Global Compact, including the protection of internationally proclaimed human rights and the elimination of all forms of forced and compulsory labour.
innogy Code of Conduct
The innogy Code of Conduct reflects the above principles and defines how we conduct our business.
There are three primary objectives to our Code of Conduct:
Firstly, it encourages all employees to take responsibility for their own actions and supports employees with the necessary guidance to meet this.
Secondly, it defines the goals and principles that guide our business activities.
Finally, it sets the standards for collaborating with contractual partners and provides a common basis on which to build contractual relationships.
innogy Human Rights Policy
The innogy human rights declaration sets out the principles of human rights diligence in our activities towards our employees and towards our partners and suppliers. The declaration includes in particular a commitment to freedom of association and a strict rejection of forced, compulsory and child labour. We also demand the same from our suppliers.
The Executive Board of innogy SE is responsible for ensuring that all business activities of the company are in accordance with human rights.
Internal HR Policy
Our HR policies, processes and practices for employees, agency workers or fixed term contractors adopt the core values of the innogy Code of Conduct with all policies detailing the Company's approach to modern slavery.
Procurement Policy
The innogy Business Services UK Procurement Policy sets out our standards and expectations and forms the baseline from which we seek to achieve compliance and drive continuous improvement in our supply chain.
Our Procurement Policy embeds the ten principles of the United Nations Global Compact and the requirements of the UK Modern Slavery Act 2015. A key element to securing compliance in relation to modern slavery risk is our Sustainability Procurement Policy which is the main vehicle for achieving contractual compliance.
Sustainability Procurement Policy
The innogy Business Services UK Limited Sustainability Procurement policy captures innogy's commitment, and the commitment of those with whom it does business, to the respect of and adherence to the principles of Sustainability, Corporate Responsibility, Human Rights, Labour Standards, Anti-Corruption, Respect for the Environment and Health & Safety, as well as the commitment against all forms of Modern Slavery and Human Trafficking.
Our procurement process
Procurement contracts
On entering into any agreement placed by IBS UK Procurement, the Supplier agrees to comply with the values set out in the Sustainability Procurement Policy in addition to the law and, in particular, to support and enact the principles established in the Global Compact Initiative of the United Nations in the areas of Human Rights, Labour Standards, the Environment and Anti-Corruption, as set out at www.unglobalcompact.com.
Procurement due diligence process
Pre-qualification – All suppliers taking part in tender exercises undergo a mandatory pre-qualification process that evaluates their compliance with the Modern Slavery Act and explores the policy and practices in place to ensure that modern slavery is not taking place in their own business and supply chains. Failure to pass the assessment will result in the supplier being excluded from the tender process. We will then liaise with the supplier to discuss how we can support them in making improvements so that they can be invited to take part in future procurement exercises.
In defining a list of tenderers, we reserve the right to exclude any supplier that appears on the World Bank Sanctions Lists and the EU/UN Sanctions Lists. Once a supplier is appointed, our Accounts Payable team checks these lists on a regular basis to identify any supplier subsequently added in which case an investigation is carried out. Our Due diligence Process excludes procurements of low risk and those not of material value.
Risk identification, mitigation and monitoring – Risks relating to modern slavery are identified and assessed at pre-tender and post tender stage, and are mitigated in our contracts. As appropriate, risks are monitored throughout the life of the contract.
4. Our achievements in 2019/2020
We believe that effective management of the risks of modern slavery and human trafficking within the supply chain is effectively managed through the pillars of: good governance, risk management, team development, and collaboration and close working with our supply chain partners.
Good governance – Good governance of our supply chain starts with selecting the right suppliers to work with from the outset. Our Pre-Qualification Process was launched in September 2018 and in 2019 the process was extended to apply evaluation of all suppliers. We evaluate potential suppliers on the basis of their ability to demonstrate robust processes in the management of modern slavery. Where suppliers fail to demonstrate adequate provision we exclude them from the process.
With all excluded suppliers we will share with them our concerns and offer to support them in addressing our issues so that they might be more successful in future procurement exercises.
Risk management – Due to business changes in 2019, we made a decision to put the roll out of our bespoke risk management process on hold, pending alignment with E.ON strategy. However, we continue to incorporate risk identification and assessment for individual tender exercises in our day to day procurement process. Identified risks are monitored and appropriate action taken where identified risks exist.
We continue to trial a programme of Strategic Supplier Healthchecks through 2020. Through these we are able to conduct a deep dive analysis into some of our key suppliers, and evaluate (among other things) their effectiveness at managing Modern Slavery risk in practice. A selection of strategic suppliers have undergone a desktop assessment against a range of key issues including Modern Slavery Compliance. Any resultant concerns have undergone further investigation/potential site audits with the supplier.
Team development – We are pleased to confirm that we have achieved the CIPs Ethical Standard for 2019/20. This standard sets out the values, business culture and practices that organisations must demonstrate such as:
Committing to conducting business with respect, honesty and integrity

Eradicating unethical business practices including bribery, fraud, corruption and human rights abuses, such as modern slavery

Mandating education and training of all staff

Taking steps to prevent, report and remedy unethical practices.
We operate in compliance with the Ethical Standard as we believe that it encapsulates our business values and provides us with a standard against which we can create and apply process for the management of potential modern slavery risks. On an annual basis, the procurement team will complete in-house compliance training.
We have also worked on our induction process to ensure that all new members of the team gain an understanding of the risks of modern slavery and human trafficking in our supply chains. We also provide awareness training for new procurement staff.
Collaboration and close working with our supply chain partners – We recognise that our sphere of influence in the supply chain reduces as we move down the tiers of our supply chain. To gain greater confidence we believe that we need to work with our key supply chain partners to gain control further down the tiers of our supply chain.
Our strategy is to continuously work on our collaboration with our key partners through both our bilateral engagements and through more joint working across the whole supply chain.
5. Tracking our performance
Our key performance indicators (KPIs) measure how effective we have been to ensure that slavery and human trafficking is not taking place in any part of our business or supply chains.
We use the following to monitor the effectiveness of the steps that we are taking to ensure that slavery and/or human trafficking is not taking place within our business or supply chain:
Monitoring the frequency of internal escalation in relation to potential suppliers involved in any tender process. During this statement period, no supplier questionnaires responses (total for all businesses) were referred to the Compliance Team for assessment.

Monitoring the instances of current suppliers found to be in breach of requirements relating to the Act. During this statement period, no suppliers were identified as being at risk of a potential breach of the innogy Code of Conduct and therefore no investigations were carried out.

Monitoring the number of new staff who receive training in relation to the requirements of the Act. During this statement period, there were no new starters. In December 2019, 54 procurement personnel completed CIPS Ethical training.
6. What measures will we take in 2020/2021?
During 2020 to 2021 we will:
Deploy current procurement policy and process in order to ensure that slavery and human trafficking is not taking place in any part of our business or supply chains.

Achieve the CIPs Ethical Standard for 2020 to 2021 in consultation with E.ON.

Align with E.ON procurement policy and process as directed.
7. Authorisations
This statement is made pursuant to section 54(1) of the Modern Slavery Act 2015 and constitutes the slavery and human trafficking statement of each of the Npower Companies for the financial year ending 31st December 2019.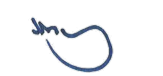 Director: Simon Stacey
npower Limited
Date: 6 May 2020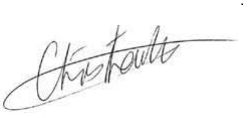 Director: Chris Thewlis
npower Commercial Gas Limited
Date: 6 May 2020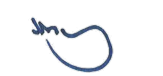 Director: Simon Stacey
npower Direct Limited
Date: 6 May 2020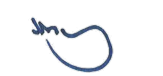 Director: Simon Stacey
npower Northern Limited
Date: 6 May 2020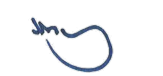 Director: Simon Stacey
npower Gas Limited
Date: 6 May 2020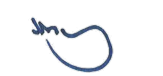 Director: Simon Stacey
npower Yorkshire Limited
Date: 6 May 2020