Vital insight about non-commodity charges
To help you get to grips with the UK's changing energy industry, we've created a two-part report so you can make more informed decisions for your business.
Part one focuses on infrastructure costs – the energy systems that connect to your business premises – along with who manages what, and how these are charged.
Part two looks at the various 'green' levies that stem from government policies to support our transition to low-carbon generation – and how these have increased in number and are set to increase in value too over the coming decades.
Fill in our form to access our two-part 'Understanding the UK Energy Market: A Focus on Non-Commodity Charges' report.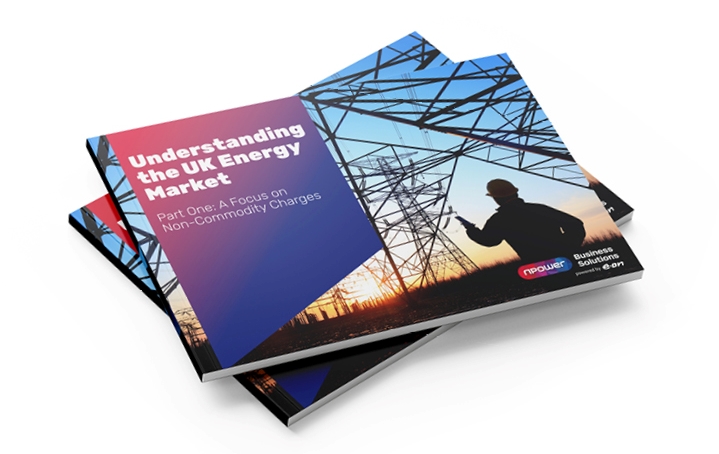 View our 45-minute webinar, where our Industry Charging Team take you through the different non-commodity charges added to electricity and gas invoices.
These charges traditionally make up as much as 60% of your total invoiced cost – and many are set to increase – so it's important to understand what they are and what they do.
We also discuss changes that are on the horizon, such as the way distribution and transmission charges are calculated, and the introduction of the new Green Gas Levy (GGL).
And we explore the way in which policy costs could be more evenly shared between electricity and gas.